29
Jun
Edgy, underivative British author breaks with tradition by going electric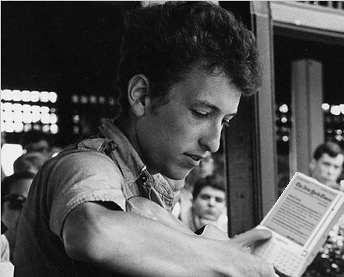 The Hay-on-Wye Literary festival descended into chaos then farce yesterday when edgy new British author Sebastian De la Proull broke with tradition and read extracts of his new novel from a Kindle, a type of electronic book.
This enraged the audience, comprised mainly of Guardian journalists, who hurled their blackberries and laptops at De la Proull before storming the stage to retrieve them and write their reports on the furore.
A bewildered De La Proull fled to safety but was eventually coaxed back by compere Alan Yentob. There were further delays however when the offending Kindle was taken to the Guardian Media Tent and the required pages printed out. With the crowd pacified, a clearly shaken De La Proull was able to read on from his novel, a trendy, underivative look at multicultural Britain.
Speaking later a Guardian journalist said, 'We come to Hay-On-Wye for the words. But they need to be on the paper, it's the spirit of the thing, you know? I'm no luddite, I have a Kindle myself. And a Sony e-reader. And an iPhone and iPod touch. I still have my first iPod classic and a Nano that i've had framed and mounted on my wall. But we come here to get away from all that, it's an important lesson for us all.'
Guardian News and Media lost over £25m last year